AR (Second Chance) Book Report Form for Middle & High School Students
This is NOT your typical elementary-ish AR form. This form was created to be used by students who have taken an AR test, but did not pass it. This is a second chance form!
We believe that "Failure is NOT an option" at my middle school and I wholeheartedly agree!
However, when we moved from Reading Counts to Accelerated Reader a couple of years ago, the only concern I had with the program was the fact that students could only take a test once, unlike RC that allowed retakes. This inability to retake AR tests for a passing grade definitely went against our school policy.
Students who have read the book will be able to successfully complete this form AND it gives the teacher and parent a chance to review the vital literary elements contained in the book. If a student can complete all parts of this form, you'll feel that student has definitely earned the grade. It also goes a long way in showing parents that you're willing to help their child succeed instead of having to accept no points when they truly did spend time reading that book.
This form is for Fiction only.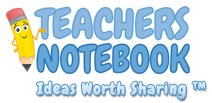 Now available on Teachers Notebook! Click here —>
Or Teachers Pay Teachers! Click here —>